We repair all brands of watches including BALL and all vintage watches. For repair information, contact us at 727.896.4278 or at info@dubertime.com.

BALL Watch USA
1920 Martin Luther King Jr. Street North, Suite D
St. Petersburg, FL 33704-4200
Ph: 727.896.4278. Fax: 727.825.0803




Much information that was previously on this site has been permanently moved to www.ballwatch.com. This includes information about watch models including images, manuals, specifications, and warranties.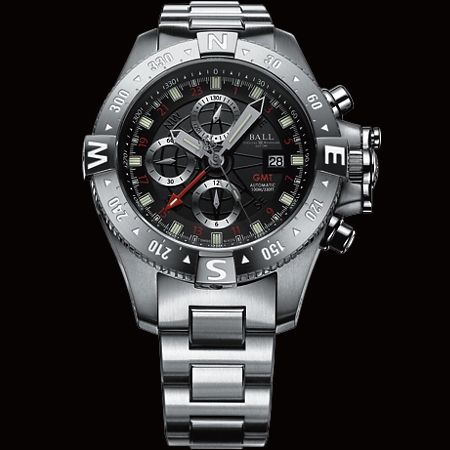 Locate authorized dealers and service centers worldwide
Contact Us - request a catalog or newsletter from BALL Watch USA
Register your watch to extend the warranty to three years. This registration is done through www.ballwatch.com in Switzerland.
User Manual (English) - BALL Watch Company is going green! As such, a printed manual is no longer included with each timepiece. From now on each timepiece will come with the digital User Manual on a mini-CD. Download the latest version by right clicking and choosing "Save Target As.". This manual is downloaded from www.ballwatch.com in Switzerland.

BALL Watch USA is the official North American distributor for BALL Official Railroad Standard Watches.

At BALL Watch, innovation and creativity are the cornerstones on the foundation of our corporate mission, "Accuracy Under Adverse Conditions". Continuing in the tradition of Webster Clay Ball, BALL Watch aspires to manufacture the most accurate mechanical watches on the planet, ruggedized for use by those that live / work / play in truly adverse conditions. With unlimited inspiration, BALL is today setting the standards just as Webster Clay Ball did in the late 1800s and through the early 1900s.

All BALL Watches are equipped with patented, BALL-engineered self-powered micro gas light technology that light up brightly for at least 25 years. Other innovations of BALL are a 7,500 G force shock resistance, the -40 degree Celsius temperature rating, and a patented crown protection system.